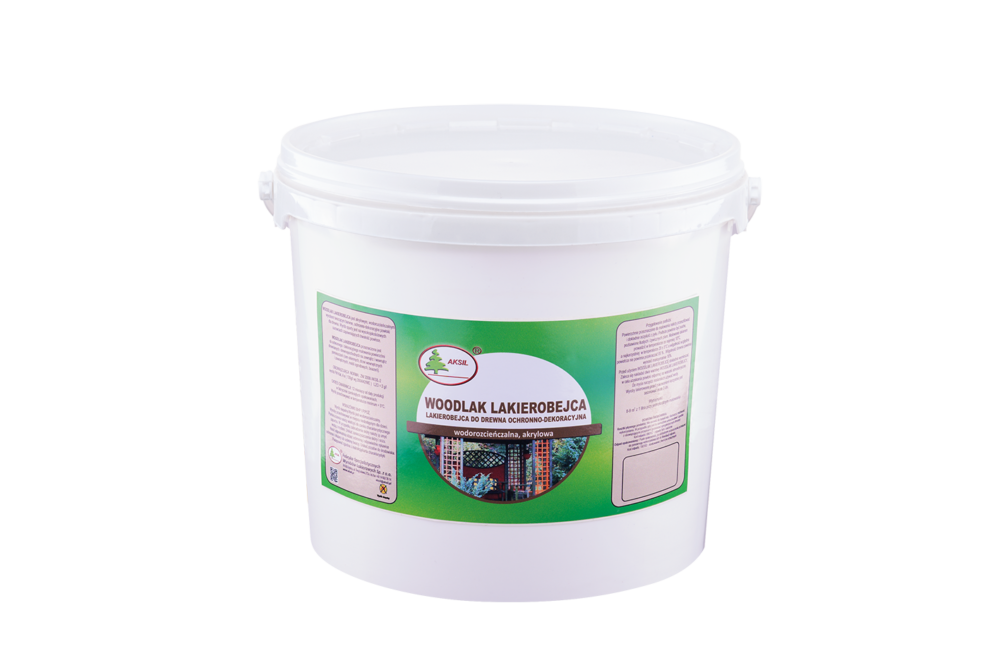 WOODLAK VARNISH
Acrylic, waterborne product creating colorful, protective and decorative coatings for wood. The product is based on high quality raw materials ensuring durability of the coating.
Application
WOODLAK VARNISH is intended for protective and decorative painting of wooden and wood-based surfaces outside and inside rooms (window frames, internal and external doors, garden furniture, paneling).
Colours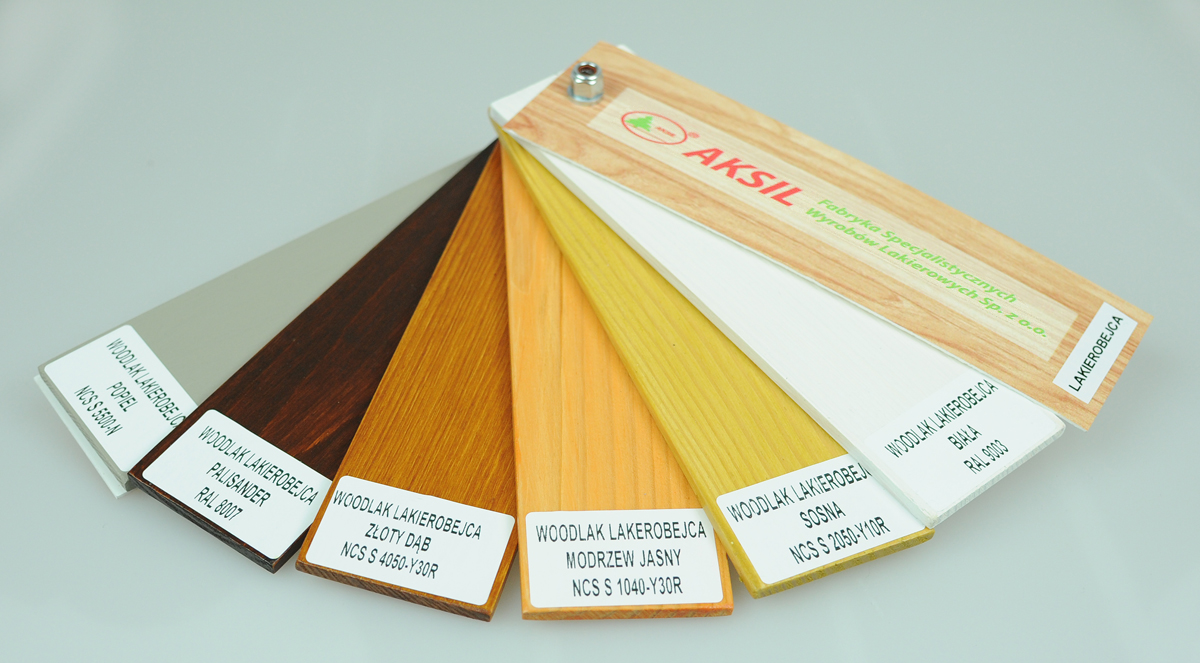 WOODLAK VARNISH is produced in a semi-matt, colored version (basic colors are: pine, light larch, rosewood, golden oak or in shades according to the customer's wishes).
Characteristics
WOODLAK VARNISH coating gives the wood an attractive appearance and protects the wood against changing weather conditions
and UV radiation
WOODLAK VARNISH is adapted to two methods of application: pneumatic spraying and brush application
Download
Expert advice
Surfaces to be painted should be sanded and thoroughly cleaned of dust. The surface should be dry, free from greasy and resin stains. Varnish painting should be carried out at a temperature of at least 10°C, preferably at a temperature of 20° ± 5°C. The relative humidity of air should not exceed 85%. Wood humidity should be a maximum of 16%. Mix WOODLAK VARNISH thoroughly before using.
It is recommended to apply two layers of WOODLAK VARNISH to obtain a weather resistant coating.
Clean painting tools with water.
Products varnished before packaging are preferably seasoned for about 3 days.