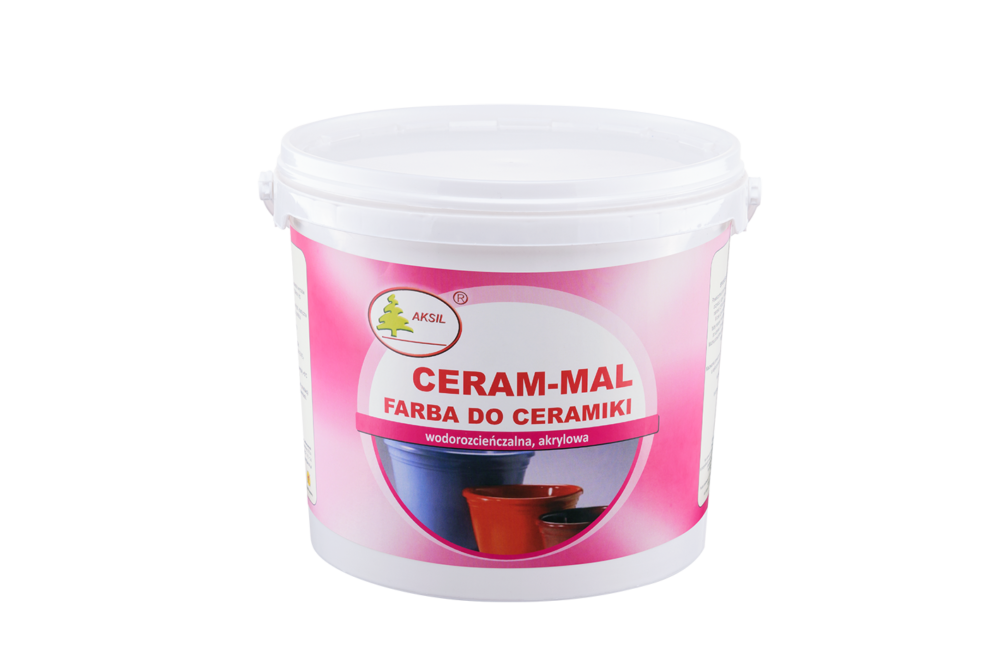 CERAM-MAL – ceramic enamel
One-component, waterborne acrylic paint, characterized by good adhesion to the surface and high resistance to moisture.
Application
CERAM-MAL is intended for painting ceramic products, such as pots, bottles, etc.
Colours
The paint is produced in the following colors: ecru, burgundy, yellow, green, orange. At the request of our clients, we can produce colors selected by recipients from RAL and NCS cards. The basic version of enamel is the gloss version.
Characteristics
Acrylic paint is a one component, waterborne product.
The paint is characterized by very good adhesion to the surface, high moisture resistance, color fastness, flexibility

Eco friendly product
Download
Expert advice
The surfaces to be painted should be thoroughly cleaned and dusted. Apply CERAM-MAL with a brush or spray to the cleaned surface. In order to obtain a smooth and even coating, apply the paint twice. Apply the second layer after 30 minutes at a temperature of about 20°C. You can sand the surface before applying the second layer.
Painting should be performed at a temperature of at least + 10°C and most preferably at 20±5°C.
Clean painting tools with water.