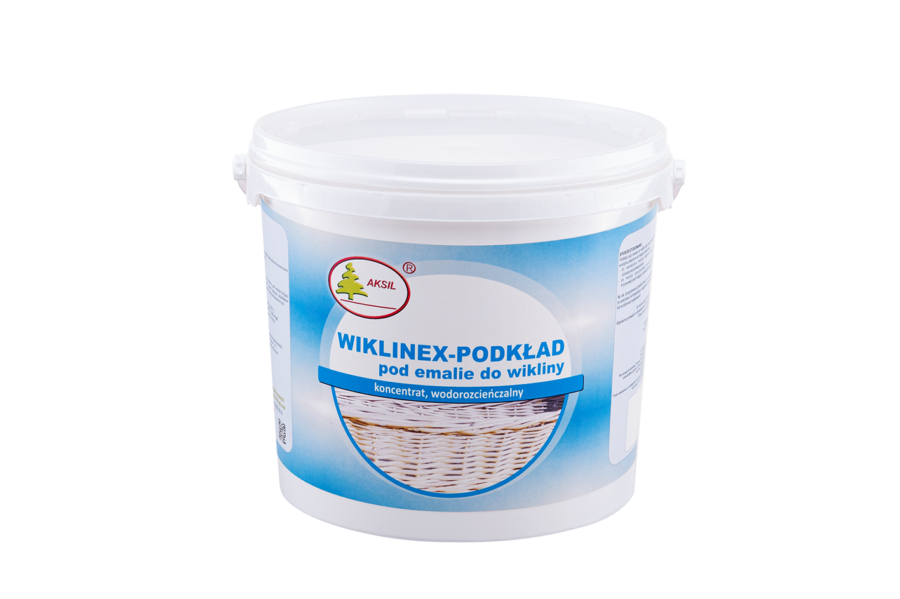 WIKLINEX PRIMER – under wicker enamel
A one-component, waterborne concentrate based on high-quality dispersion resins.
Application
WIKLINEX PRIMER is used as the first layer under the covering enamels for wicker WIKLINEX ENAMEL. The primer protects against the migration of wicker components into enamel and prevents yellowing of white enamel and pastel enamel.
Characteristics
The primer is a one-component, waterborne product. It has the ability to block the migration of wicker components to the coating, thus preventing yellowing of enamel in light colors.
Download
Expert advice
The wicker primer is a concentrate that must be diluted with water before use depending on the application method:
for application by spraying the product should be diluted with approx. 30% water. First coverage is achieved.
for the immersion method, the product should be diluted with water in a 1:1 ratio. The coverage is smaller, but it increases the enamel adhesion to the ground.
Apply WIKLINEX ENAMEL in white or pastel shades after the time necessary for the surface to dry (after about 2 hours, depending on the temperature and humidity of the environment) on the prepared surface.
Clean painting tools with water.
Painting work should be carried out at an temperature of at least 10°C and most preferably at 20±5°C.
Mix thoroughly before use.